There is a post about women sailors sloshing through my head right now, but the thesis is my highest priority, so it may take a while for it to filter out. I do have time, however, for taking 6-question quizzes and sharing the results with you (lucky, lucky blog readers). What book am I?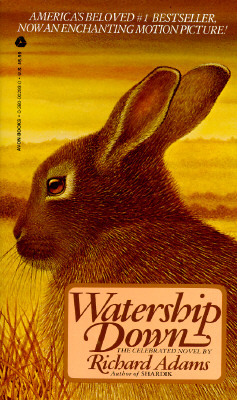 You're
Watership Down
!
by Richard Adams
Though many think of you as a bit young, even childish, you're actually incredibly deep and complex. You show people the need to rethink their assumptions, and confront them on everything from how they think to where they build their houses. You might be one of the greatest people of all time. You'd be recognized as such if you weren't always talking about talking rabbits.
Take the
Book Quiz
at the
Blue Pyramid
.
A little uncanny that they managed to pull one of my favourite books out of my head based on six questions. The results for my mother, however, weren't quite so canny, so I remain a bit skeptical. Let me know if you get any interesting (accurate or inaccurate) results.