I have a few things coming up shortly: The
Silver Sail Ocean Race
this weekend, a trip to Newfoundland with Mom, next week, and a chapter deadline. I am, respectively, nervous-excited, excited, and just plain nervous.
But when the anxiety hits (and the multiple coffees and teas I am consuming guarantees that it does), I can just remember Sunday, when Kohl and Kamron (and their mom) came to visit: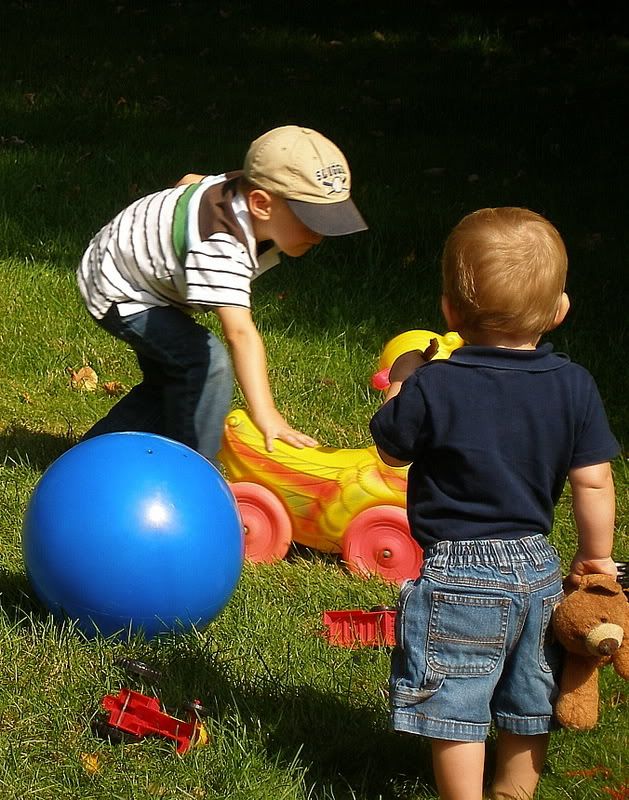 Playing nice.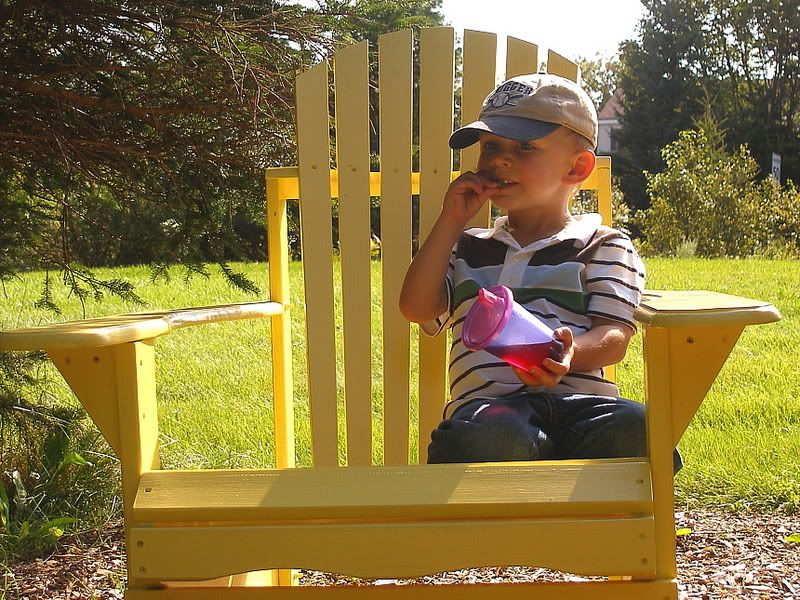 Eating Peas - Kohl identified everything growing in the garden, told me about how his Daddy's was progressing (two watermelon!), and then we had a great conversation about whether we prefer peas to beans, caterpillars, and how slippery these chairs are (equally slippery, according to Kohl, but I think the blue one is just a *tad* more slippy).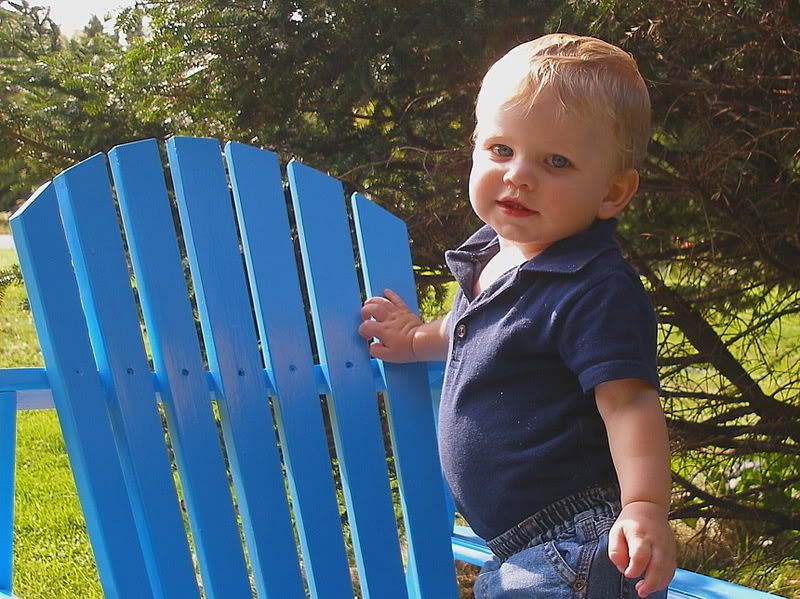 Kam looking cute, and not falling on his face (for the moment. What an adorable klutz!). (The highlights are blown out on this one, but that's the problem with shooting in shade against the sun)
(JO, if you want these in a larger size to print off, let me know)