Olivity's a mystery cat, she's called the hidden paw, for she's the master criminal...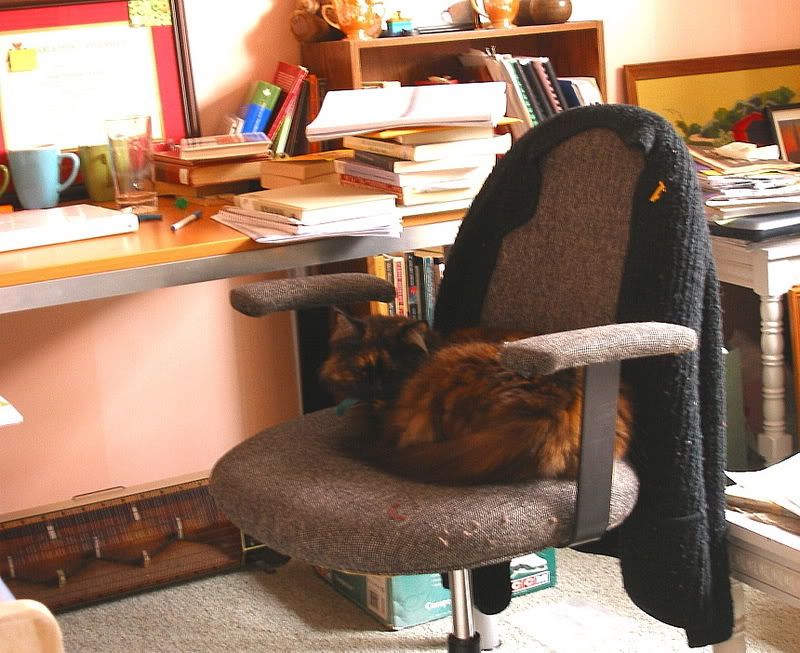 Who steals my office chair the moment I vacate it,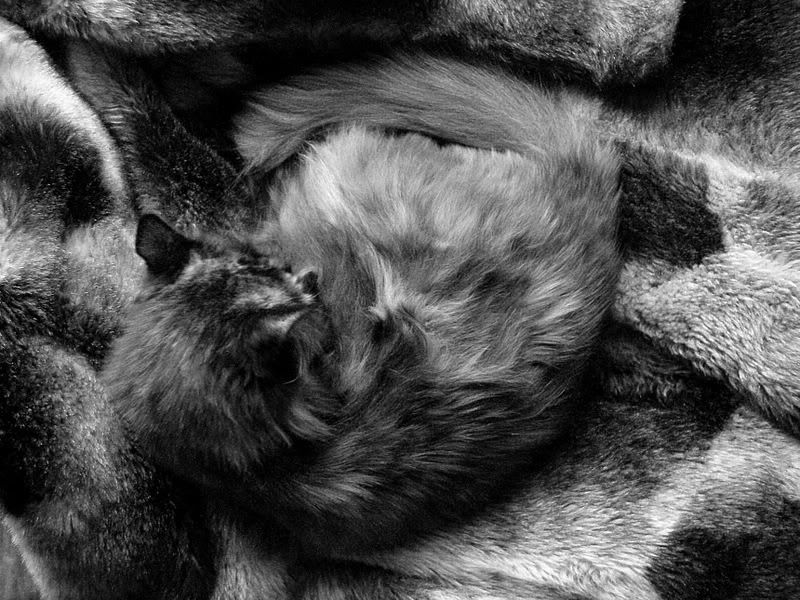 And has ridonkulous powers of camouflage. And yes, I used the non-word "ridonkulous." I
told
you I've been finding lolcat pictures really entertaining lately, right? (See previous post)
This is her, "I disappear for a reason, it's called
sleep
" face. But she really is the gentlest cat in the world. Just look at that inter-pawpadal fur!!!
You can tell me to lay off the cuteoverload any time, now.