I like to think I don't complain about the rain much. Even in the middle of the motorcycle course last week, my cold bothered me more than my squishy boots and wet pants. I like rain, it makes things green. And green things make me happy. So it should come as no surprise that I went out after our light rain yesterday and took some pictures.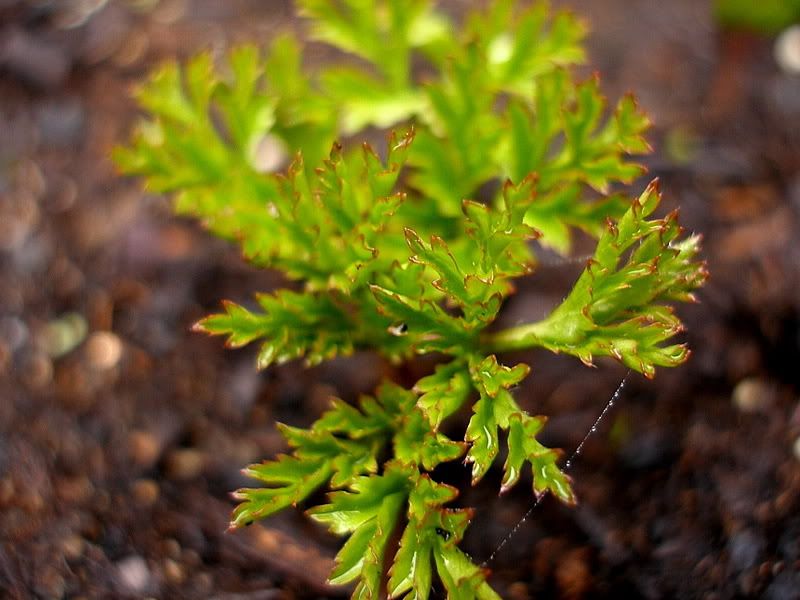 Our first year growing anemones! I like them because they look a bit like poppies, but also because they are corms, or bulbs, or whatever it is that they are, and they give me less anxiety (I dread losing a poppy to the winter or our compact, clay soil). I like this picture in particular because it makes me a bit dizzy to look at it.
Water lettuce. It floats around the pond in circles! It has ferny little filament-type root-type things! It looks mighty pretty in the grey cloud-light with water droplets on it.
It's a plain jane hosta, but I love it for its big broad leaves. I will always think of hostas as a kitten plant, because of the summer we rescued the kittens, and how they used to love to tumble about under their shade. The forsythia bush, while the flowers last, make every sky bluer. When the flowers carpet the grass (or the hostas), they make the green glow truer. Some gardeners don't like forsythias - they're common, they bloom for a limited amount of time, their leaves are not showy or interesting. I like them, though, and I don't begrudge anyone a big splash of yellow, especially during our long cold spring.
Getting back on topic, though, green! Doesn't it just make you want to write a history thesis?