The window of my office: an ordinary view of trees, right?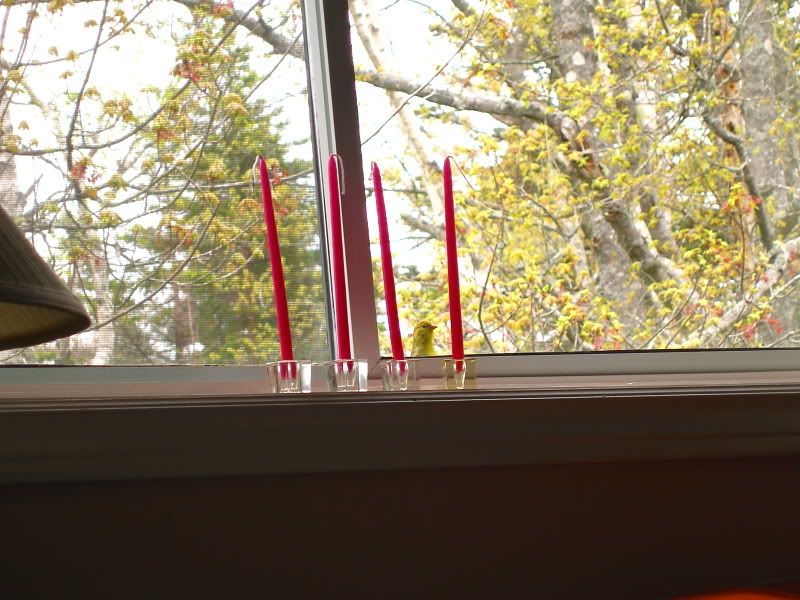 Not so fast: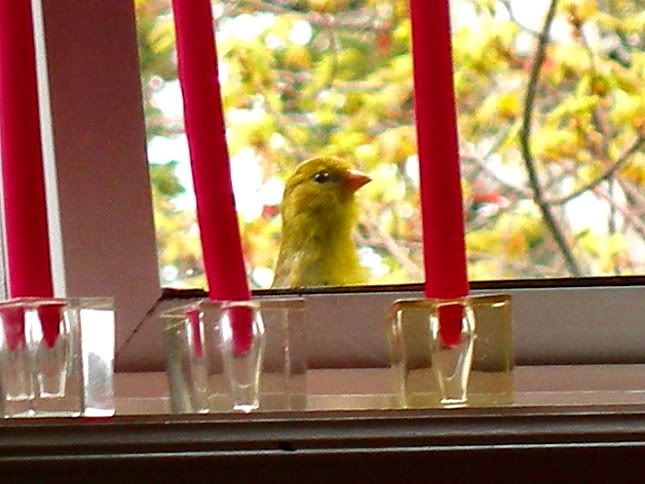 I'm shaking in my boots, knowing I have spectators. Just look at this accusing face! Although, I
am
thankful she didn't turn out to be the squirrel. I've never seen him do anything lewd, but you can never trust a squirrel.