I thought I'd go back to my roots today with some
Brand New Nephew Blogging!!!!
but then I realized nephew blogging is actually more like going forward to the new branches.
Then
I realized that blogging about branches that are actually little nephews just sounds silly. So let's get to it:
This weekend my sister-in-law brought the boys to our house for a visit. Kam is still very Mommy-clingy, but even so, he is at a point where you have to start keeping him occupied, or he will get into everything. Cutely, adorably, endearingly get into everything, but still. So what did we do to put the grin on this face?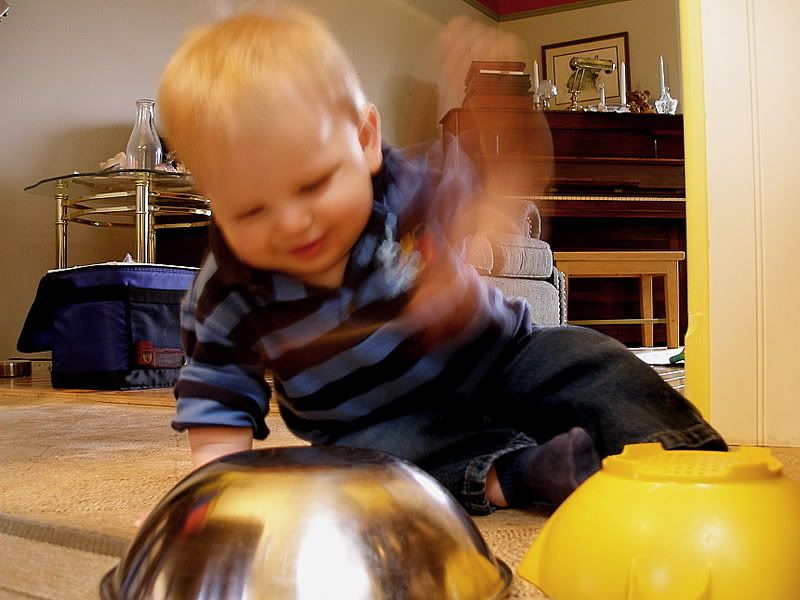 Baby drums, of course! You can't see the spoon, it's moving so fast! I wouldn't be surprised if this baby ended up on drumline.
Look at this technique!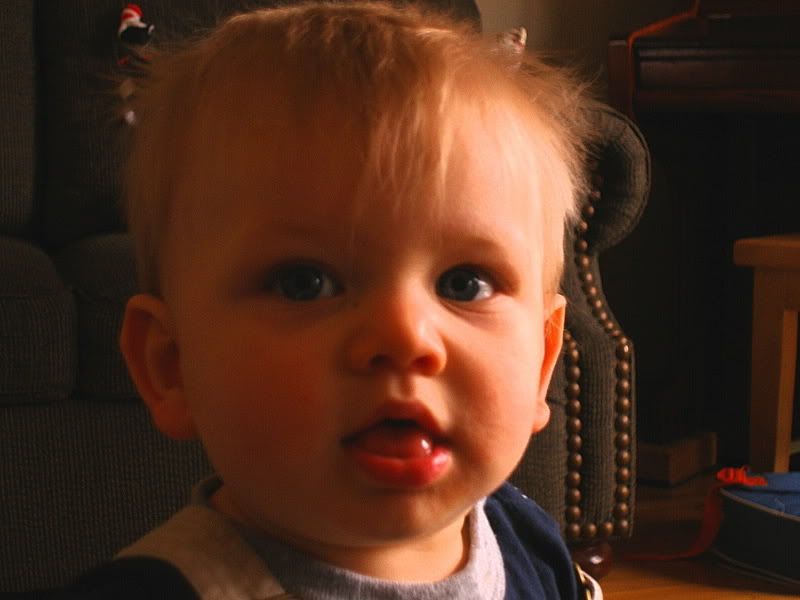 When he's rocketing around on hands and knees, it can be hard to get a picture of him, but when he stands, it's as if he is frozen in time. You know, for, like, a second. But a very photgenic second.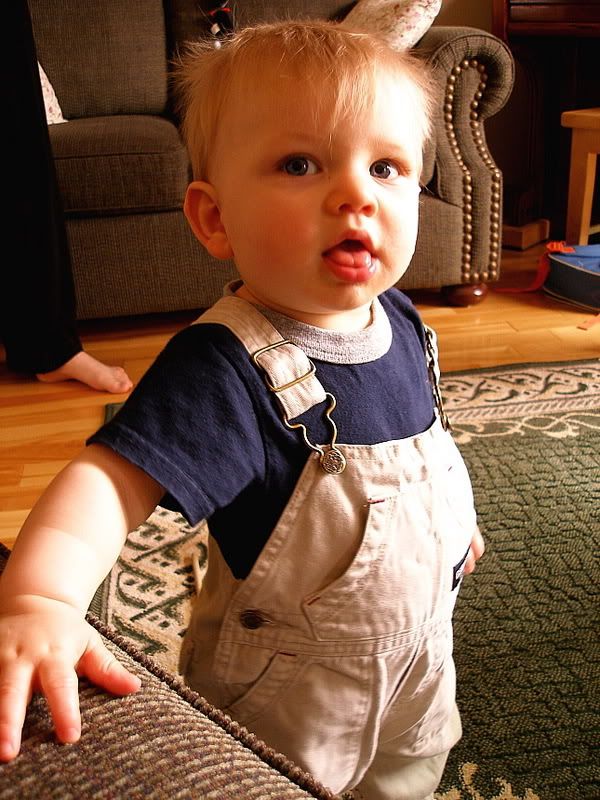 Awwwww.
Next up: The intense Mr. Kohl.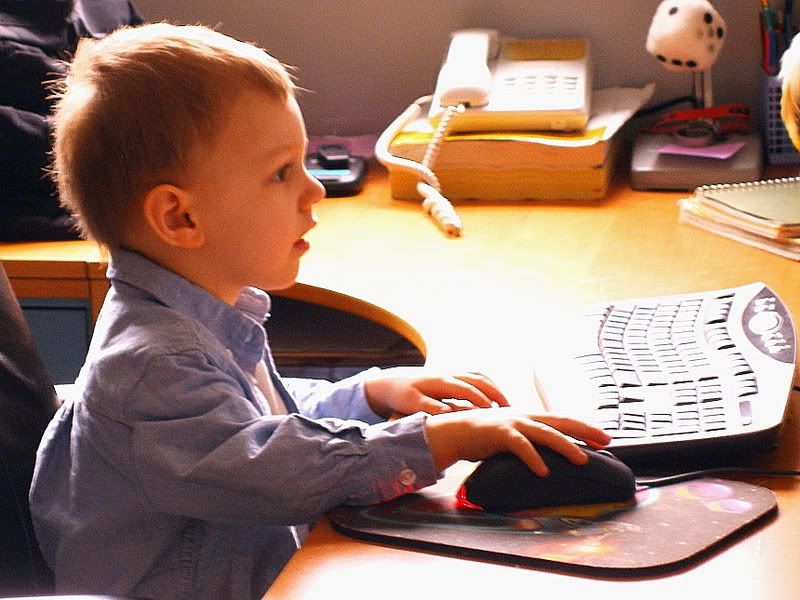 Kohl takes his work very seriously. Whether it's monitoring his stocks, analyzing data, or identifying vegetables on the Sesame Street website, Kohl's work ethic is unrivalled by any other almost-three-year-old (he knows how to spell and write his
name
, how cool is that?).
Just look at his formidable focus!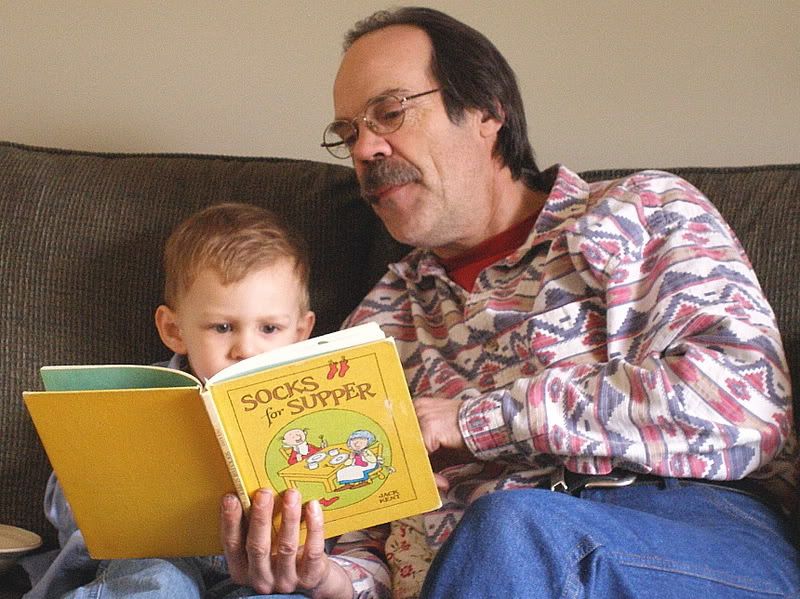 Even when he is reading with Papa (one of my childhood favourites), his attentiveness is astounding.
He's one of those supervisors who is really engaged in his work, who is willing to mentor and oversee his employees, and likes to enjoy the benefits of his labours. Just look at the way he stakes claim to this sandwich! What a pro.