First off, let me apologize for the length of this post. I've been trying to find a way to hide most of it under a jump, but cannot for the life of me figure our Blogger's directions, Blogger's templates, and their (potentially) flawed code. Oy.
Now, let me tell you a tale. A tale of a cat and a rat. A tree rat, that is. A cat who sat at her window every day, lonely, forlorn, her only entertainment the occasional bird who flew by outside. And a squirrel, a well-groomed squirrel, who wandered the forest trees in search of nuts and seeds, fending off rival tree rats with a flick of his tail and a stamp of his manicured little feet. One fateful day, while looking out her big, lonely window, Livy the cat was suddenly surprised by a scratching sound, coming from below her footsies. Lo and behold,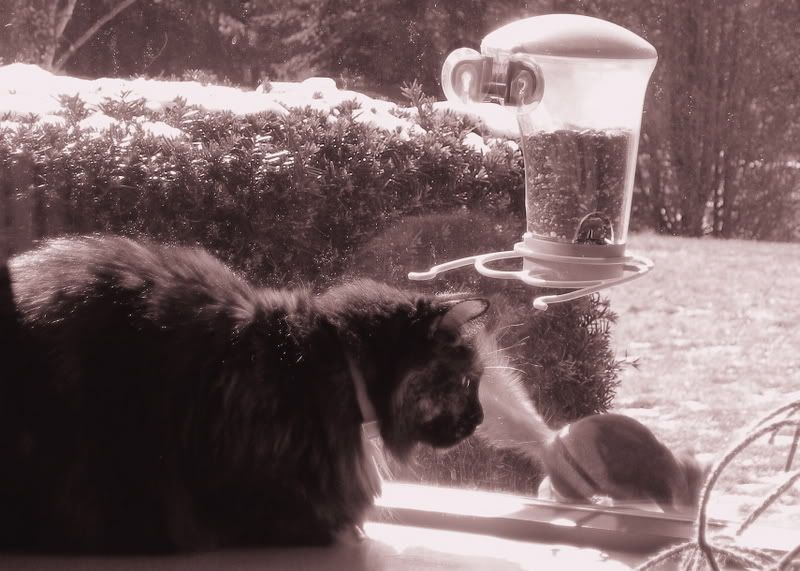 Livy: Whassat? Whassat? Whassat? Friend or foe? Declare yourself!
Livy: Gah! Tis a wee beastie!
Squirrel: *snicker snicker*
The meeting was an eventful one, fraught with antipathy and danger.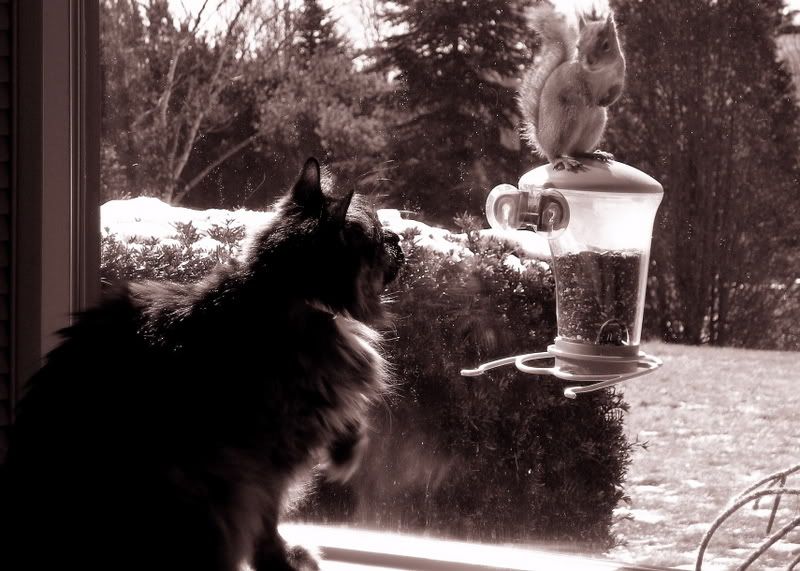 Squirrel: I taunt you with my freedom! Nyah!
Livy: What a creature! The cheek!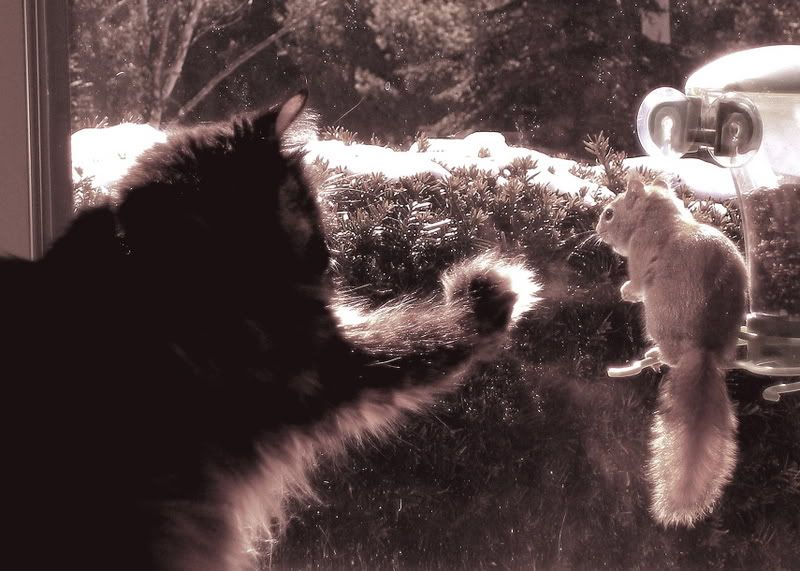 Livy: Get lost! You're messin' up the view.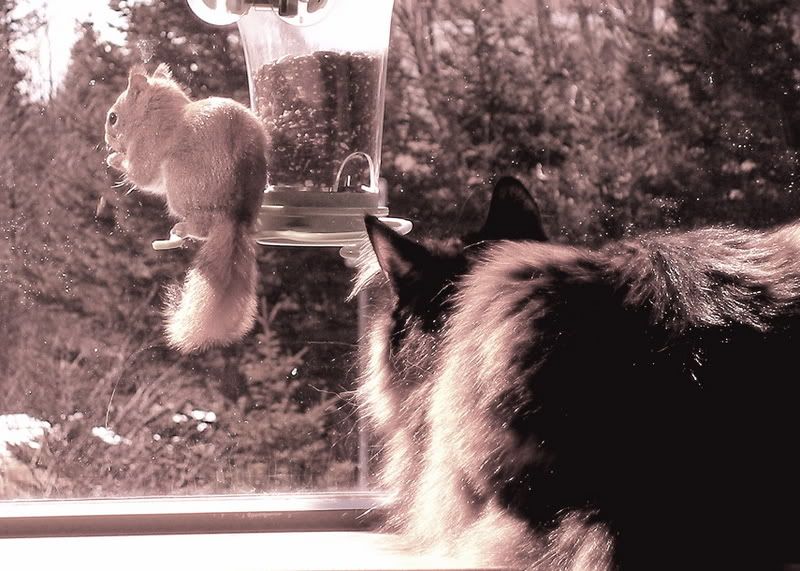 Squirrel: If I ignore it, it will go away.
Livy: I shall mesmerise it with my
e y e s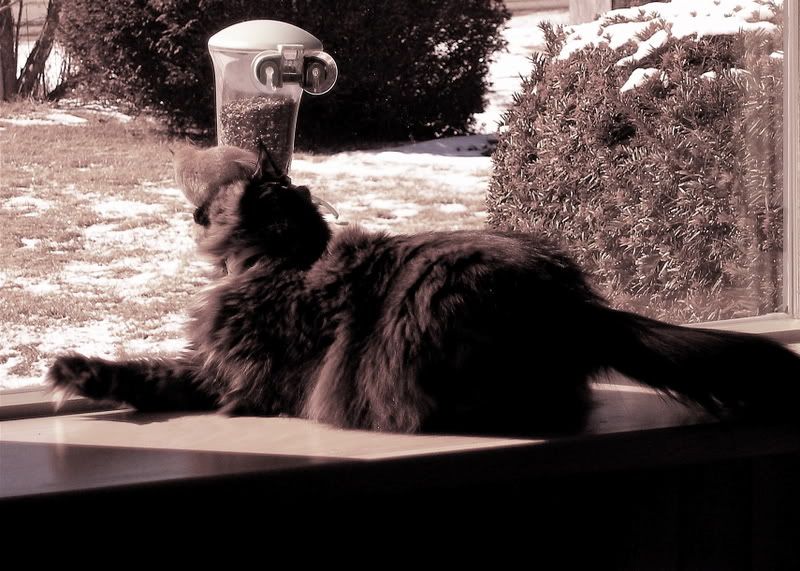 Livy: Unh! Glass. So. Impenetrable!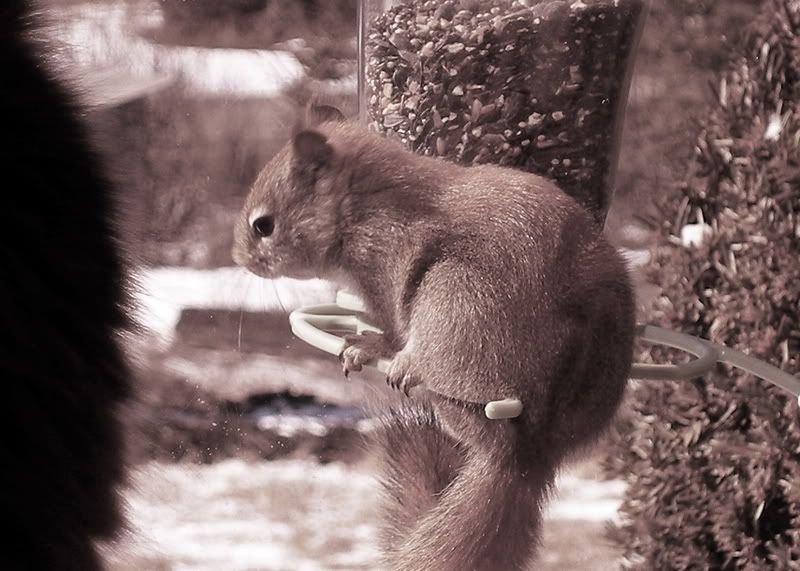 Livy: Maybe my looming presence will conquer it.
Squirrel: No chance, kitty. Look at this bum, up against the window.
This
is what I think of you.
Livy: Seriously. What
are
you?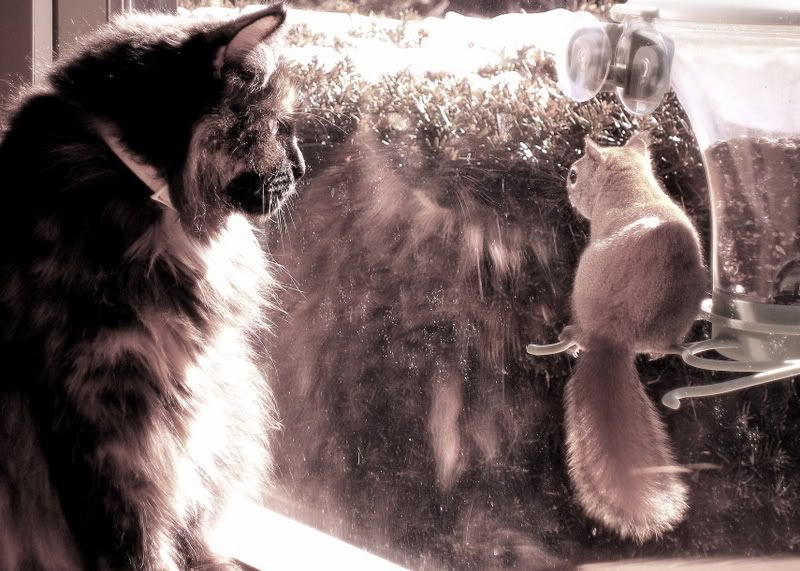 The cat and the squirrel eventually make an armistice. A beautiful armistice, founded on distrust and wariness.
Livy: I'm watching you.
Squirrel: Ditto, fish-breath.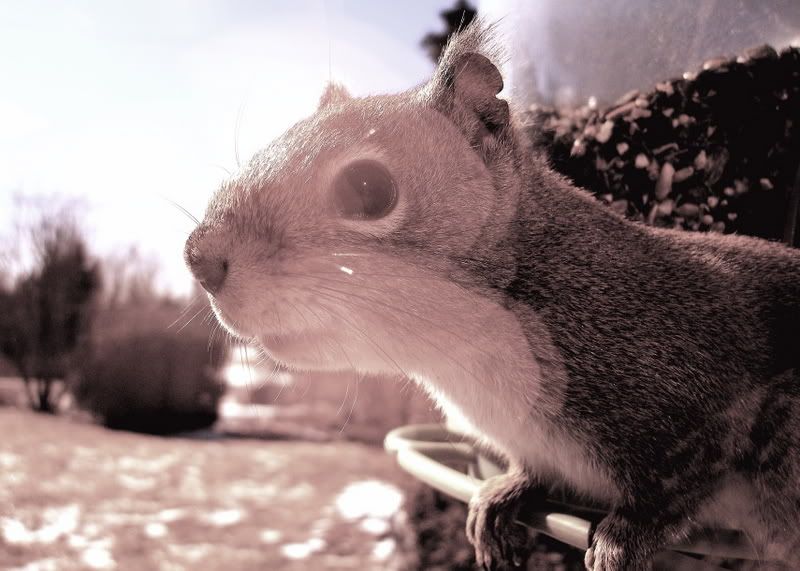 Behold the beady-eyed vermin.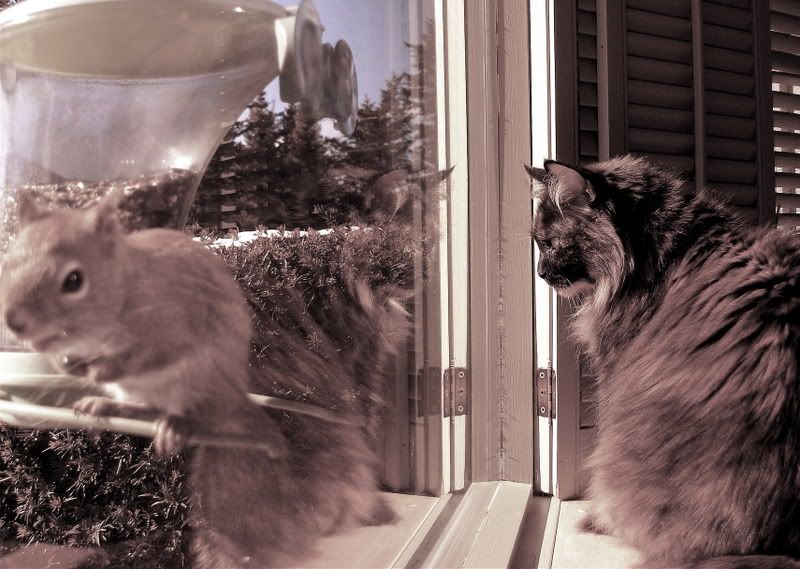 Squirrel: (whispering) Is it gone?
Livy: What vision do mine eyes behold?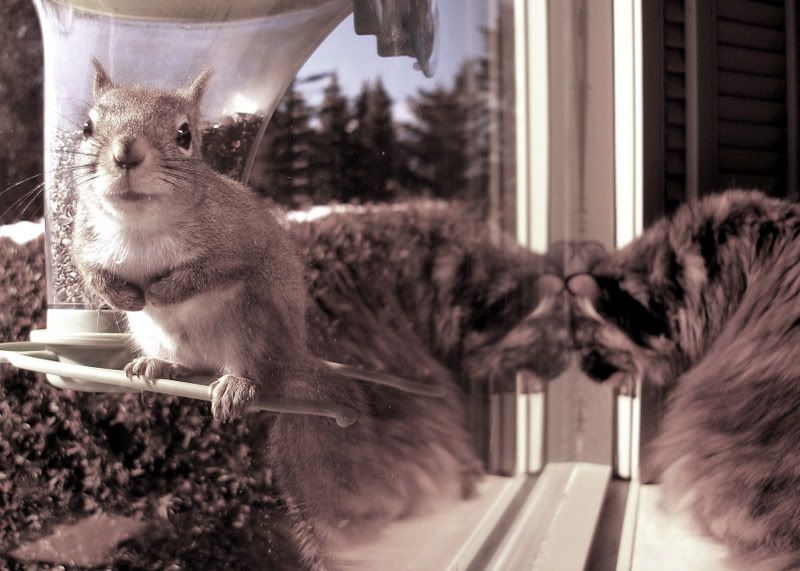 Livy: Oooh, tis a bee-yoo-tiful kitty! Hello lovely lady, almost as pretty as mineself! I bestow on you the royal headbutt. Oof. Glass. So. Impenetrable!
Squirrel: Puh-lease, mayn't I have some seeds, pretty camera lady?
Squirrel: Wait, is that cat -- is that cat
sleeping??
My mortal enemy??? In a window. When I'm 2 centimetres away. For real?
Livy: I give up.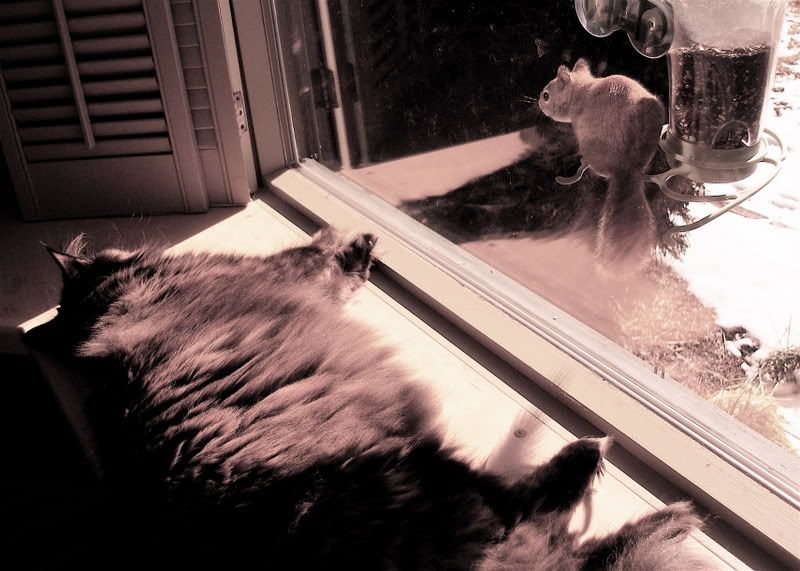 And there was peace in the window, and beyond the window, and as the sun sank below the horizon, both the kitty Livy, and the tree rat, remembered their eventful day.
Livy: Being a cat is so exhausting. I need my beauty rest.
Squirrel: Cats. Pah. What an easy life. I need to go dig up some seeds.